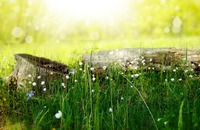 <Delivery Area>
Delivery area:
Atsugi city, Zama city, Yamato city, Ebina city, Ayase city, Fujisawa city, Samukawa city, Hiratsuka city, Chigasaki city, Kamakura city, Aikawa-cho, Hadano city, Isehara city, Sagamihara city (Midori-ku, Chuo-ku, Midori-ku), Machida city, Yokohama city (Asahi-ku, Aoba-ku, Midori-ku, Tsuzuki-ku, Izumi-ku, Isogo-ku, Sakae-ku, Hodogaya-ku, Minami-ku, Kanazawa-ku, Konan-ku, Kohoku-ku, Seya-ku Totsuka-ku, Kanagawa-ku), in Kanagawa.
<Price>
Set ( Duvet, Futon Mattress, Pillow,Sheet,Blanket*expecting summer)

1-5days rental
1set 5000yen +tax (First day)
2sets 8000yen +tax (First day)
3sets 10500yen +tax (First day)
4sets 14000yen +tax (First day)
5sets 17500yen +tax (First day)
6sets 18000yen +tax (First day)
*you can extend a rental schedule with 500yen/day if you need.
*Over 6days piece will change. Please ask when you order.

*price include the shipping cost.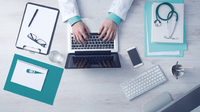 <How to Order>
①Please send a message from following message page.
Please tell us
How many sets do you need?
How many days you need (schedule)?
And your delivery area
②You will get a replay from us.
③Order
④Our driver will deliver FUTON
( Please pay the fee when driver come.You can pay by cash and PAYPAY.)
⑤Our driver will collect FUTON
( no need to wash FUTON sheets )
---
* Cautions!!! *
We can't accept to cancel after driver's departure.

Please don't use products with one's shoes on.
Please use them inside the house.
You can change your rental schedule shorter, but not refundable.
If you make products loss, dirt with your intention or carelessness, burnt deposit, damage, brake, you must pay for cleaning or new products.
We will not bear any responsibility whatsoever for your private property, if you return of them with our products.
Thank you!